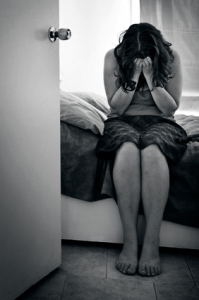 It's something that most students and parents don't want to discuss or even think about: the chance that they or their daughters (or sons) could be sexually assaulted.  But at many of our nation's colleges, this is a real possibility and a real problem.
Sexual assault on college campuses has been getting a great deal of media attention lately.  Last week, the U.S. Department of Education published a list of 55 colleges that it's investigating due to how these schools have responded to reports of sexual assault on their campuses.  These colleges may have violated provisions of Title IX, which prohibits gender-based discrimination at institutions that receive federal money.
The list includes many colleges that are well-regarded for academic reasons, including Harvard, Princeton, the University of Chicago, the University of California Berkeley, and the University of Michigan.  Here in Colorado, four colleges were found to be in possible violation of Title IX: the University of Colorado Boulder, the University of Colorado Denver, the University of Denver, and Regis University.  The full list can be found here.
Three days before the Department of Education published its list, the White House issued a report designed to pressure colleges to take more action in response to sexual assaults.  The report was written by the Task Force to Protect Students from Sexual Assault, which was created by President Obama earlier this year.
The task force found that one in five female college students has been the victim of sexual assault, but only 12% of cases are reported.  According to the New York Times, the task force's report recommends that colleges "conduct anonymous surveys about sexual assault cases, adopt anti-assault policies that have been considered successful at other universities and better ensure that the reports of such crimes remain confidential."
When you visit a college campus, the student tour guide likely will point out the "blue light phones" that students can use to call campus police in an emergency.   The guide probably will tell you how quickly someone will arrive at the scene if a call is made — usually a few minutes or less.
In light of the recent findings, it's important to ask how the college handles reports of sexual assault and how many assaults have been reported.  (The tour guide may not know the answers to these questions, but the admissions office should.)  Again, this is not a fun topic, but considering the aforementioned statistics, it's one that parents and students need to address.