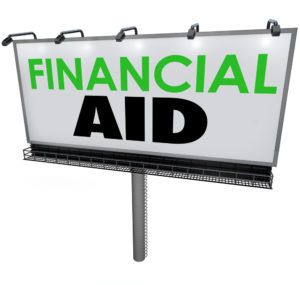 Guest blog post by Jay Murray, Certified College Planning Specialist
One of the most perplexing parts of the college planning process is price transparency.  What will a college's actual net price be after merit aid and financial aid awards?  What will a family actually pay for a student to attend that school?  This is a closely guarded secret for many colleges and for other schools, it is a process managed by algorithms.  Educational and financial aid consultants see these awards every year and we can help manage client expectations.  
There is a new tool that we at Solutions for Tuition are using called TutionFit.  TuitionFit is an emerging organization whose mission is to bring transparency to the college pricing process, and it is free for high school seniors (when the student uploads at least one financial aid award letter to the portal). The student can then see what similar students were awarded from various colleges based upon students with a similar GPA, ACT/SAT scores (if provided), and Expected Family Contribution (EFC).
It's safe, it's secure, and BEST OF ALL it's totally free.
And, TuitionFit.org is the ONLY price comparison resource where:
All pricing data is vetted and verified

No personal information is ever sold or shared

Users get to review and approve their anonymized documents before they go into the TuitionFit dataset
The student can see if their award is average, below average or above average for each college.  This information can be very helpful in the financial aid appeal process.  While one student's award should never be the basis for another student's appeal, it can be helpful to see what other students have been offered in real time.  We also often recommend students apply to historically generous colleges even if they may not want to attend that college.  We may be able to use a bona-fide award from one college to appeal for a higher award from the target college.
Younger students may purchase the program to see the awards that this year's seniors and prior year students have received.  The cost is reasonable.  Solutions for Tuition purchases an account for all of our students and families.  This can be really helpful for a family of a younger student in trying to determine what the net prices of their target colleges might be.  All personal information is redacted from an award letter before it is published on the site for other students and parents to see.  
Information is knowledge and knowledge is power.  TuitionFit is giving college-bound students and their parents more power in the college planning process.
Jay Murray is the President of Solutions for Tuition, which has been helping parents of college bound students save money on college since 2005 and was voted Best in Client Satisfaction eight times by 5280 Magazine.  The company identifies all legal and ethical strategies available to each family and will only work with a family if they can save them $20,000 or more per student. You can learn more at solutionsfortuition.org.