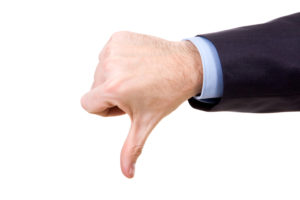 For years, I have told anyone who will listen not to rely too heavily on the U.S. News & World Report college rankings, as they are deeply flawed and don't necessarily capture the quality of education a particular school provides.  I know many college consultants who feel the same way.  However, I never expected the president of a top-ranked college to openly criticize the rankings in a major newspaper.  Yet, that's exactly what the president of Princeton University recently did.
U.S. News has ranked Princeton number one in its National Universities category for the last 11 years.  And while its president, Christopher L. Eisgruber, acknowledges in a Washington Post op-ed that he is proud of the recognition, he also writes, "I am convinced that the rankings game is a bit of mishegoss — a slightly daft obsession that does harm when colleges, parents, or students take it too seriously."  (For those who aren't fluent in Yiddish, mishegoss means crazy or senseless activity or behavior.)
Eisgruber goes on to say that the rankings are "a misleading way to assess colleges and universities."  He suggests that prospective college students and their parents would benefit more from a Consumer Reports-style evaluation that incorporates several factors, including graduation rates (both overall and for students with various backgrounds), post-graduation outcomes, net cost (cost of attendance minus financial aid), "a high-quality faculty actively engaged in undergraduate instruction, including through the individualized supervision of independent work; and a learning culture composed of diverse students who study hard and educate one another."
Princeton's president recommends the Department of Education's College Scorecard website, which was developed during the Obama administration and allows people to compare colleges on a variety of factors.  Eisgruber points out that the scorecard is far from perfect, and after spending just a short time on the website, I have to agree.  First, it took me much longer than it should have to figure out how to search for and compare multiple colleges.  Second, the listed graduation rates are 8-year graduation rates!  Who goes to college with the expectation that it will take them eight years to graduate?
Eisgruber writes that he hopes Biden's education department will work to improve the College Scorecard.  So do I, but in the meantime, here are some other sources for finding the information Eisgruber suggests should be included in a more thorough and useful evaluation of U.S. colleges:
College Navigator is a government website that provides a wealth of data, including colleges' overall graduation rates (4-year, 6-year, and 8-year) as well as 6-year graduation rates broken down by gender and race/ethnicity.  It also includes an overall average net price as well as the average net price for various income ranges.
PayScale.com publishes two annual reports, one on college graduates' salaries and the other on colleges' return on investment.  You can search for a college on its website and see the college's ranking on both reports, as well as the average starting salary for that school's graduates.
Colleges' Post-Graduation Surveys: On most colleges' websites, you can find data collected from students around the time of graduation.  Such a survey may be called a "first destination survey," so be sure to search for that if you can't find anything for "post-graduation survey."  The data typically includes what percent of the graduating class has secured full-time employment, is going to graduate school, and pursuing other opportunities (i.e., volunteering, internships).  It may also include a list of the top industries the college's graduates have entered and the employers that have hired the most graduates.  At some colleges, this data is even broken down by school (i.e., business, arts and sciences) and/or major.
Assessing whether a college has "a high quality faculty actively engaged in undergraduate instruction" or "a learning culture composed of diverse students who study hard and educate one another" is obviously much more difficult than collecting data on its graduation rates and net costs, but Princeton Review's Best Colleges Lists provides some assistance.  There are lists of the best colleges in a number of categories, including Academics and Administration and Quality of Life.  CollegeXpress is another good website for finding lists of schools based on a wide variety of criteria including The Learning Environment, The Student Body, and The Student Experience.
With so many other great options for evaluating colleges, who even needs the U.S. News rankings?