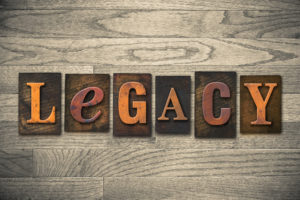 Students often wonder what they can do to maximize their chances of admission at selective and highly selective colleges.  Some are at an advantage not because of something they themselves did, but rather, because of who their relatives are.  I'm talking, of course, about legacy preference.  At some schools, students with a grandparent, parent, and/or sibling who attended are more likely to be admitted than students who don't have any alumni in their family.
Lately, some colleges have been reevaluating this practice.  Their reasons for doing so vary from trying to regain the public's trust after last year's college admissions scandal to feeling that legacy preference hinders their efforts to diversify their student bodies.
According to a Wall Street Journal (WSJ) article, a 2011 study of 30 highly selective colleges found that applicants with at least one parent who attended were more than three times as likely to be admitted.  At Princeton, legacies are four times more likely to be admitted, and at Harvard, they are five times more likely.
A study by a Princeton sociologist found that legacy status is the equivalent of a 160 point increase on the SAT in comparison with non-legacy students.
The percent of colleges that consider legacy in admissions has declined in recent years.  In 2004, 58% of colleges considered it, whereas in 2019, 48% did so.  The WSJ reported that Johns Hopkins University has phased out legacy preference and that Indiana University is thinking about doing away with it, but all Ivy League schools still use it.
Other colleges are not being as transparent regarding their use of legacy.  The WSJ article stated, "Websites for several schools state that they consider legacy during admissions, but the schools all said the information online was wrong or misleading."  Purdue University's vice provost for enrollment management told the WSJ that Purdue doesn't consider legacy, but its website says it does.
Colleges that are hesitant to drop legacy from the admissions process cite concerns about alumni fundraising.  They worry that if the children of alumni are not given special consideration in admissions, their parents will be less likely to donate.  In 2019, almost a quarter of colleges' fundraising — $11 billion — came from alumni donations.
While some colleges are reexamining legacy preference as they aim to diversity their student bodies, Princeton insists that using legacy in admissions decisions helps increase diversity.  The WSJ reported that about 50% of its students are students of color, that 14% of the class of 2023 are legacies, and that 27% of those legacies were students of color.
Over the next few years, it will be interesting to see if only a handful of colleges stop considering legacy in admissions decisions or if it becomes a more widespread trend.