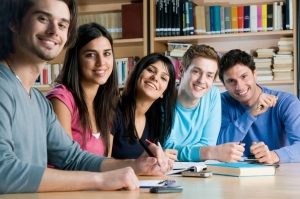 On Tuesday, August 12, career development specialist Danielle Menditch, MSW, will be offering a free workshop for high school and college students and their parents.  Entitled "Using Reverse Engineering to Discover Your Educational Path," the workshop will help participants explore their educational options (majors, minors, and various areas of study) from a different lens.  Students will explore career options and work backwards to discover what they want to study.
The workshop will be held on Tuesday, August 12, from 6:00-7:00 p.m. at the Cherry Creek Library: 305 Milwaukee Street, Denver, CO 80206.  By attending, students will: 
ensure they are getting the skill set they want from their educational path
spend money on a college or educational program that is going to help them accomplish their goals
stick to a four-year plan if they attend a traditional college
make positive choices and build relationships that will help them obtain their ideal career
For more information and to RSVP, contact Danielle at 720-443-1093 or danielle@womenspioneernetwork.com, or click here.