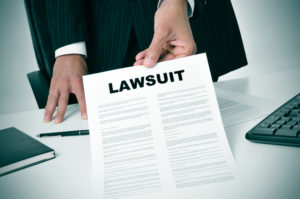 In a recent blog post on the role of standardized test scores in the college admissions process, I mentioned that a group of  organizations had threatened to sue the University of California system due to its requirement that applicants submit ACT/SAT scores.  Earlier this month, those groups did, in fact, file a lawsuit, which states that the ACT and SAT are "demonstrably discriminatory against the State's least privileged students."
The lawsuit cites research that has found that minority and low-income students get lower scores on the ACT and SAT than white, higher-income students.  The lawsuit argues that students from wealthier families have better access to test prep and are more likely to take the tests multiple times to improve their scores.
Bob Schaeffer is the president of the National Center for Fair and Open Testing, which filed the lawsuit along with a non-profit law firm.  U.S. News & World Report quoted Schaeffer as saying the lawsuit "meticulously documents how the ACT/SAT test score requirement discriminates against low-income, historically disenfranchised minority, and disabled undergraduate applicants."
In 2018, then-president of the University of California system, Janet Napolitano, asked a group of faculty leaders to review the use of test scores in UC admissions.  The group is expected to release a report with its findings and recommendations in the spring.
The chancellors of UC Berkeley and UC Santa Cruz, as well as the UC system's chief academic officer, have all voiced support for dropping ACT/SAT scores as a requirement for admission.
Given that the UC's make up the largest university system in the country, the outcome of the lawsuit will undoubtedly send shockwaves across the world of college admissions.  If the UC system loses and is forced to eliminate test scores from its admissions process, it is likely that other colleges will be compelled to follow suit.