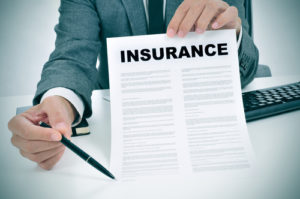 What do the following have in common: cars, homes, health, life, college tuition?  That last one may have thrown you, but if you said insurance is available for all of them, you'd be right.  (And I sort of gave away the answer in the title of this blog post.)
Although you may never have heard of it, college tuition insurance is growing in availability and popularity.  Insurance policies enable families to be reimbursed for tuition if a student withdraws from college beyond the point when the college will offer reimbursement (typically midway through the semester).  Students have to withdraw for a covered reason, such as a physical or mental health issue.  Most policies do not cover withdrawal for academic or disciplinary reasons.
There are several companies that provide tuition insurance, and premiums are usually about 1% of the cost of tuition.  At least 200 colleges offer policies in collaboration with insurance companies, and families can purchase insurance when they pay tuition.
According to the founder of one tuition insurance company, about 70,000 policies were purchased in the U.S. last year, compared to just 20,000 policies five years ago.  Industry experts attribute the increased popularity of tuition insurance to the rising cost of college, as well as the rise in mental illness among college students.
In any case, it might very well be worth paying around $200-300 if you don't want to risk losing $20,000-30,000.  If you're interested, check with the college your child attends or will attend.  If the college doesn't offer insurance, some companies that do are GradGuard, Allianz, A.W.G. Dewar, and Liberty Mutual.