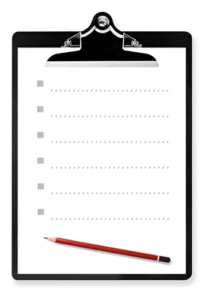 Every fall, I see high school seniors struggle to fill out the activities section of their college applications.  For most students, the hardest part is trying to describe each activity in 150 characters or fewer, as required by the Common Application.  Yet for some students, the difficulties revolve around remembering what they did in previous years, how much time they spent doing it, and/or what they accomplished.
This is why I advise younger students to keep track of their activities throughout high school.  While many colleges will ask you to submit a list of your activities, most will not require a formal resume.  That being said, you may need a resume to apply for a job or summer program, so creating one certainly can't hurt.
Summer is a great time to put together or update your activities list.  You can keep track of your activities in a spreadsheet, a Word document, or by hand; the important thing is to create a system that works for you and that you can easily find when you want to add to it in the future.  Think about what you did during the previous school year and record it in as much detail as possible.  For each of your activities, consider the following questions:
What did the activity involve?
Did you win any awards or have any accomplishments in the activity?
Did you hold an office or leadership position?
What are you most proud of in regards to the activity?
Although you likely will have to cut your description down when it comes time to fill out applications, you'll probably find the whole process easier if you have more to work with rather than less.  Also, be sure to record the amount of time you devoted to each activity in terms of hours per week and weeks per year, as many applications ask for this information.
By starting to record your activities early in your high school career and continuing to keep track of them throughout high school, you will make the college application process less stressful.