Guest blog post by Jay Murray, Certified College Planning Specialist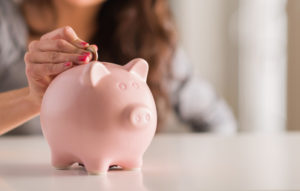 Parents who begin their college funding process early receive much larger need-based awards than those parents who choose to wait.  This is because of recent changes in the formulas colleges use to calculate need-based aid.  Financial aid is a function of income and assets of the student, income and assets of the parents, and available resources.  Let's look a little deeper:
Income
Many families with an annual household income of $180,000 may qualify for need-based aid at private colleges. Colleges now use the prior-prior year's income for aid calculations.  This means that a student attending college in 2019 will use 2017 to determine income.  This is called the "base-year."  A student enrolling (or continuing) in college for the 2020-2021 academic year will use 2018 as a base year, and so on.
Many parents assume that they should begin planning in their student's tenth grade year.  This may be too late.  Ninth grade is the optimal year to begin planning financially for college.  Parents may be able to accelerate income, defer expenses or realize capital gains prior to the tax year the colleges will be assessing.
Assets
Assets are counted at the time the financial aid forms (the FAFSA and the CSS Profile) are submitted.  Many parents realize too late that saving for college can reduce a financial aid award that they would otherwise receive.   Savings in the name of the child will reduce an award 20%-25% per year.  Savings in the name of the parent will reduce an award by 5.6% per year.  Certain investments, such as retirement plans and annuities, are not counted by most colleges. Private colleges and public universities treat students of divorced parents, home equity, and the value of a business differently.
Resources
The most common types of resources are outside scholarships and grandparent gifts.  These can be offset by 100 cents on the dollar, meaning the college may reduce the award on a dollar for dollar basis, essentially taking the grandparent gift.
As you can see, there are many ways to capture savings, or miss opportunities, for parents.  Starting early means receiving the maximum award a family is legally and ethically entitled to receive.
Jay Murray helps families avoid costly mistakes when planning for college.  Jay was one of the first educational planners to earn the Certified College Planning Specialist designation in Colorado and, now in his thirteenth year, has helped hundreds of families just like yours. He was voted Best in Client Satisfaction by 5280 Magazine and Five Star Professional in 2016 for a fifth consecutive year.  Jay may be reached at 720-529-0707, or jay@solutionsfortuition.com.