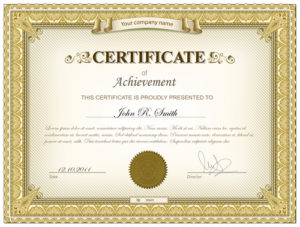 National Honor Society (NHS) was founded in 1921 and, according to the organization's website, it is "much more than an honor roll."  Rather, "NHS is a distinctive multifaceted learning experience that provides a solid and meaningful foundation for life."
To be eligible for membership, students must be in grades 10-12 (or 11-12 at some schools) and demonstrate achievement in the four pillars of NHS: scholarship, service, leadership, and character.  In terms of scholarship, the national organization has a minimum GPA requirement of 3.0 on a 4.0 scale, but individual schools can set a higher standard for membership in their chapter.  Depending on the high school, students may have to be invited to join and/or fill out an application.  At other schools, anyone who meets the GPA requirement can get involved.
Many high school students seek to join NHS because they consider it a prestigious organization and want to include it on their college applications.  In my former role as a high school counselor, I also served as NHS advisor for a few years.  One of the questions on my school's NHS application was, "Why do you want to join NHS?"  More often than not, students would respond with something along the lines of, "It will look good on my college applications."
It always pained me to read those answers.  As I explained in a previous blog post, students should select activities that they genuinely enjoy; in fact, I strongly advise against pursuing an activity solely because you think it will help you stand out in the college application process.
Let's assume you want to get involved in NHS for reasons other than putting it on your college applications.  You might still be wondering if membership truly distinguishes you in terms of college admissions and if it's worth your while to join.
Recently, a couple of my students asked me this very question.  I told them that so many students are in NHS these days that being a member doesn't really make you stand out.  NHS's website says an estimated one million students currently participate in the organization.  With that many members, being part of NHS does not make you unique in comparison to your peers.
If you're trying to decide if NHS is "worth it," another consideration is that being a member requires a significant time commitment.  In addition to attending meetings, members have to meet a community service requirement every semester or year.  (Interestingly, there was no service requirement when I was a member.)  Individual school chapters can determine the number of required service hours, as well as whether some of these hours must be performed in NHS-specific service projects.  In other words, you might already spend several hours a month volunteering for other school clubs or community organizations, but you might have to devote additional hours to NHS events and activities.
In the case of my students who asked me about joining NHS, after discussing it with them, both decided not to do so.  One is an officer in his school's chapter of Key Club, an international community service organization, and he hopes to be an officer again next year (his senior year).  He told me there are other Key Club officers who are also in NHS, and they frequently miss Key Club events because of NHS obligations.  My student really enjoys Key Club and didn't want to compromise his involvement in it because of NHS.
My other student hopes to become a doctor and is currently interning at a physician's office.  Upon reviewing the list of activities at her school, we discovered a Medicine Club.  She and I agreed that, given her interests, her internship and the Medicine Club would be a better use of her time.
If you're considering joining NHS, check out the benefits of membership on the organization's website.  In addition, you should ask the advisor of your school's chapter about the requirements for membership (i.e., service hours).  You might also talk to other students who are members in order to find out more about what it's like to be part of NHS at your school.