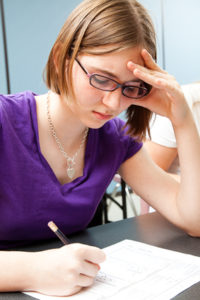 Recently, several high school juniors and their parents have asked me whether they should prepare for and take the ACT and/or SAT.  As described in another blog post, due to COVID-19, multiple test dates were canceled during the spring and summer, leading more colleges than ever before to become test-optional.
On September 9, the National Center for Fair and Open Testing (fairtest.org), which advocates for decreased reliance on standardized tests in the college admissions process, reported that over 1,570 four-year colleges and universities in the U.S. are test-optional for Fall 2021 applicants.  This represents more than two-thirds of all American four-year colleges.
However, it's important to note that many of these colleges implemented test-optional policies for the Class of 2021 only and have not yet indicated whether they will remain test-optional for future classes.  It seems this is especially true of highly selective colleges: for example, all eight Ivies (Brown, Columbia, Cornell, Dartmouth, Harvard, Princeton, University of Pennsylvania, and Yale), Amherst, Claremont McKenna, MIT, Northwestern, and Tulane, among many others, are test-optional only for students applying for Fall 2021.
Compass Prep, a national test prep company, has compiled and is regularly updating a searchable list of over 400 colleges' test-optional policies.  The list indicates how long these colleges' policies are in effect.
I think it's quite possible that newly test-optional colleges will complete this year's admissions process, realize it can be done without having test scores for every applicant, and decide to extend their test-optional policies.  The problem is, colleges probably won't announce such decisions until the spring.  Therefore, I am recommending that high school juniors take the ACT and/or SAT.
I always recommend that before taking any real tests, students should take both a practice SAT and ACT.  Some students do better on one test versus the other, and some students simply prefer one test over the other.  Many years ago, colleges on the East and West Coasts tended to favor the SAT, and colleges in the Midwest tended to favor the ACT, but that is no longer the case.  Since colleges don't have a preference between the two tests, it makes sense for students to try out both and see which is the better one for them.
Thousands of students took the PSAT at their high schools this fall, and this serves as a practice SAT.  Many test prep companies offer free or low-cost practice ACTs and SATs online, in-person, or both (although fewer companies are offering in-person tests right now due to the pandemic).  You can check with local test prep companies to see if they offer practice tests.  Additionally, here are a few free, online options:
Once you have practice test scores for both tests, you can see if you did better on one versus the other using ACT/SAT concordance tables.  Then, you can decide which test you want to take officially.  You can also use practice tests to get an idea of your baseline scores (where you're starting from) and, based on your college goals, determine if you're going to do test prep.
For more on the role of ACT/SAT in college admissions and considerations for juniors and younger students in light of recent testing policy changes, see this blog post from Compass Prep.