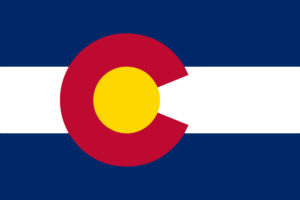 In late August, Colorado College (CC) announced two policy changes that are likely to make the private liberal arts college accessible to more students, especially those who live in Colorado.
First, CC has joined the growing ranks of test-optional colleges, meaning students no longer have to submit ACT or SAT scores in order to apply.  According to a statement released by the college, "The policy aligns with CC's admission philosophy of holistic review, in which students are valued as more than 'a number' and students' strengths beyond their test scores are considered."
Since 2010, CC has been test-flexible, allowing applicants to submit other standardized tests besides the SAT or ACT.  But now that CC is test-optional, students who feel their high school transcript is the best representation of their ability and potential for success in college can leave test scores off their applications altogether.
CC's second announcement involves financial aid.  The college stated that its new Colorado Pledge is "designed to ensure Colorado College is as affordable for Colorado students from low- and middle-income families as the state's flagship public university."  This policy applies only to Colorado residents and is aimed at assisting students whose families' adjusted gross incomes are $200,000/year or less.  This is how the Colorado Pledge will work, as reported in the Denver Post:
If a family's adjusted gross income is less than $60,000, parents will not have to pay anything for tuition, room and board.
If a family's adjusted gross income is between $60,000 and $125,000, parents will not have to pay for tuition but will have to pay for room and board, which cost about $13,000 for the 2019-2020 academic year.
If a family's adjusted gross income is between $125,000 and $200,000, parents will have to pay no more than the cost of attendance at the "flagship state university" in Colorado.
The Denver Post interviewed Mark Hatch, CC's vice president for enrollment management.  Hatch stated that 15% of CC's student body is from Colorado and that the college would like to increase that number.
Additionally, although not mentioned in CC's recent announcements, the college has eliminated its application fee this year.  Last year, applicants had to pay a $60 application fee or request a fee waiver on the basis of financial need.  Most colleges charge application fees ranging from $40-90, so depending on how many schools a student applies to, these fees can quickly add up.  CC's elimination of its fee will help ease this burden on students and their families.