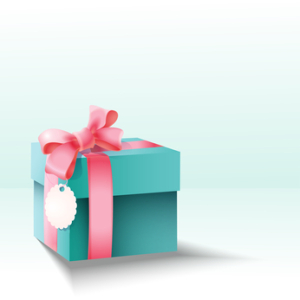 Across the country, students (and maybe parents, too) are counting the days/hours until winter break.  Many seniors are finishing final exams while at the same time receiving decisions from colleges to which they applied early.
Some families will be exchanging gifts in the coming week, while others already have done so.  Often, the best gifts are those that you can't put in a box and wrap; rather, they're intangible.  The following articles offer advice to students and parents that may make for some of the best gifts you can give yourselves and each other this holiday season.
A recent article in U.S. News and World Report asked current college students to offer advice to seniors on how to spend their final winter break in high school.  The college students' suggested that seniors begin taking on some of the responsibilities they'll have in college, explore majors if they are undecided, visit campuses, and take advantage of time with family and friends.  You can read the article here.
I certainly would echo the college students' first piece of advice.  Early in my freshman year, a girl on my floor (who turned out to be one of my best friends in college and still is), needed to write a check.  She asked the people who were with her if she had to sign it.  They couldn't believe she didn't know that!  Even in our senior year, classmates still were teasing my friend about this incident; the fact that I remember it, fourteen years later, is an indication of how funny it was.  These days, the situations that require a check are few and far between, but my friend's experience highlights the need to learn some basic life skills before leaving for college.
Parents, you can help your kids learn these skills.  You also can teach them "life lessons", such as those described in another recent article.  Joel Peterson, Chairman of JetBlue Airways and a professor at Stanford's Graduate School of Business, offered ten life lessons that parents should instill in their children before the kids leave home.  These included "don't be afraid to fail", "there's no substitute for hard work", "be kind", and "embrace reality".  Peterson wrote the article as if he were communicating these lessons to his own kids, so students might want to read it, too.
Happy Holidays!